How to Cut Costs on Your Car Insurance Payments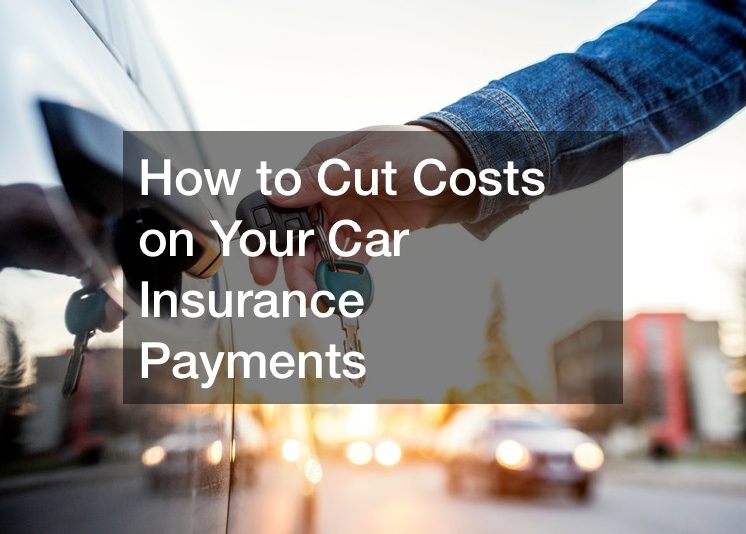 Monthly car insurance costs can be frustrating, especially if a recent accident has caused your premiums to hike up. Fortunately, there are a few key ways you can reduce your car insurance payments.
Switch Insurance Companies
Switching to a different auto insurance company can make a huge difference when it comes to reducing your premiums. The trick is to shop around and compare as many car insurance quotes as possible to find the best rates for you. The rule of thumb is to compare quotes from at least three insurance companies. You can take advantage of free online comparison tools that break down all your options for you and allow you to compare auto insurance companies in one place.
It's important to take your time with this step because it helps to ensure that you stick with one auto insurance company for a long time instead of switching insurance companies frequently. The more loyal you're to the right auto insurance company, the more they are likely to reward that loyalty with discounts, which helps to further reduce your rate.
Sometimes the opposite happens, and the insurer can take advantage of your loyalty and raise premiums, so you should always be prepared to obtain quotes from other companies to see if you can find a lower rate. When comparing car insurance quotes, keep in mind that the cheapest quote isn't always the best one for you. Sometimes, lower-priced companies don't have sufficient financial strength to inspire confidence that you'll receive the compensation you need when the time comes. In that case, it's often better to go with a reputable insurance company that has an established business track record.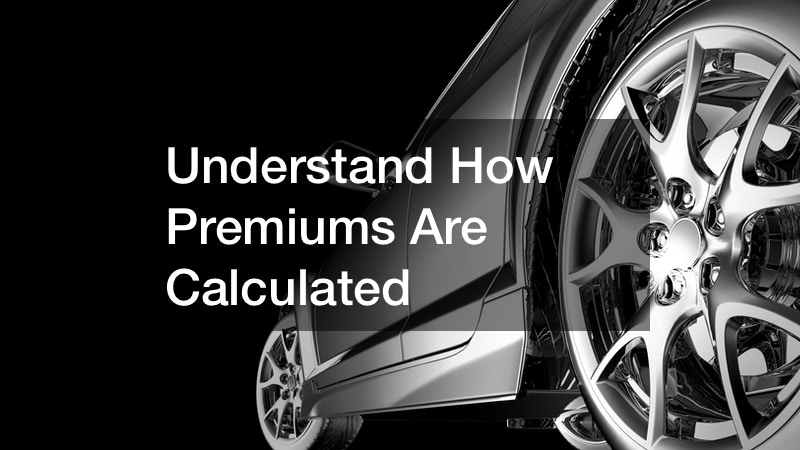 Understand How Premiums Are Calculated
The way car insurance companies come up with their rates might seem like a random thing. However, there are factors that affect the rate you get, and some of them are beyond your control. The good news is there are many factors that are within your control that can affect your insurance premiums, so it pays to understand what insurers look at.
For instance, age is a big factor, with drivers between the age of 25 and 50 getting some of the best rates on the market. Another factor is location, and if you compare insurance quotes, you find that there are significant differences between average rates from state to state due to varying regulations. Your occupation can even affect your premiums since insurers believe that specific occupations lead people to file more claims.
If you have recently received a payout from your auto insurance company after filing a claim where the liability is yours, it's normal to get charged a higher rate when you renew your policy next. To avoid this, look for an insurance company that offers accident forgiveness, which means the insurer promises not to charge higher rates after you file a claim for an accident you were at fault for. Overall, knowing the factors that contribute to your premiums will ensure that you can be proactive about reducing your rates.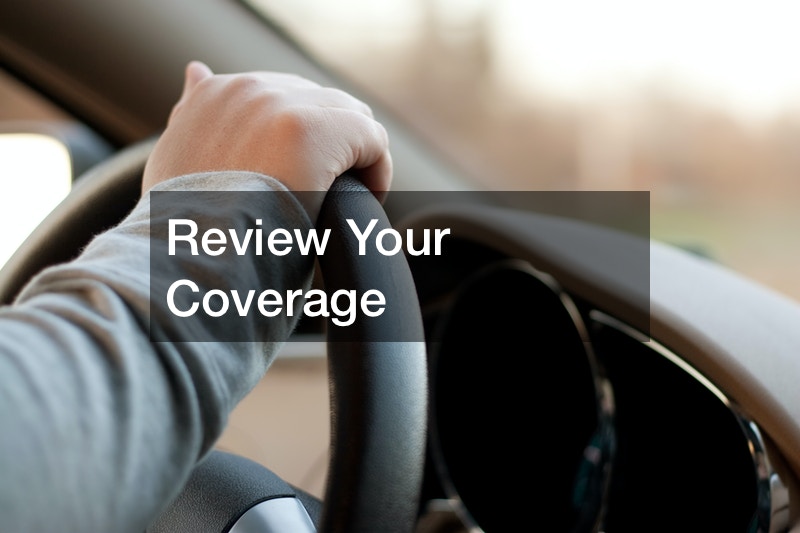 Review Your Coverage
Consider the amount of coverage you have and remove anything that's not serving your needs. This step requires careful consideration because you don't want to drop your coverage if it exposes you to financial ruin in the event that an accident occurs. Since full coverage car insurance costs more than liability coverage only, check to see if a full coverage policy is really necessary.
For instance, if your car doesn't have a high value, you could consider removing comprehensive coverage. That's because your collision coverage costs could end up adding up to more than the value of your car. In addition, you should also review add-ons on your policy and remove those that you don't need since these increase your premiums. However, if you financed your car and the debt is still not paid off, the lender will require you to have comprehensive coverage.
While some add-ons do come with benefits, other add-ons like car rental coverage may not be worth a hike in insurance costs.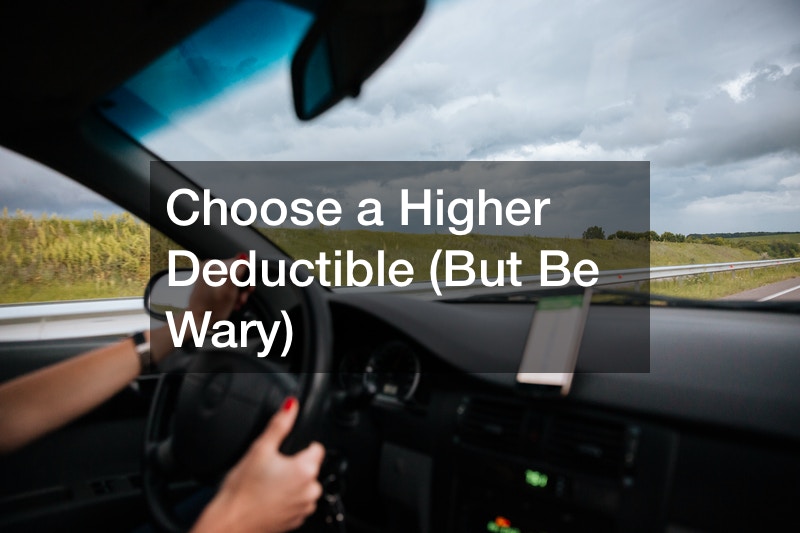 Choose a Higher Deductible (But Be Wary)
A lower deductible means your monthly premiums will be lower, but you'll pay more to cover auto repair costs after an accident happens. Your deductible is the out-of-pocket expenses you have to cover after the insurer's payout. For instance, if your auto body collision repair costs add up to $3,000 and your deductible is $1,000, the insurance company only pays $2,000, and you pay the remaining balance to the auto body center working on your car.
While a higher deductible results in lower premiums, you need to consider this decision carefully because you might find yourself unable to afford expensive automotive repair costs. After an accident, the cost of auto care services can add up, whether you need auto alignment restoration, auto exhaust repairs, car audio system tune-up, or some other repair.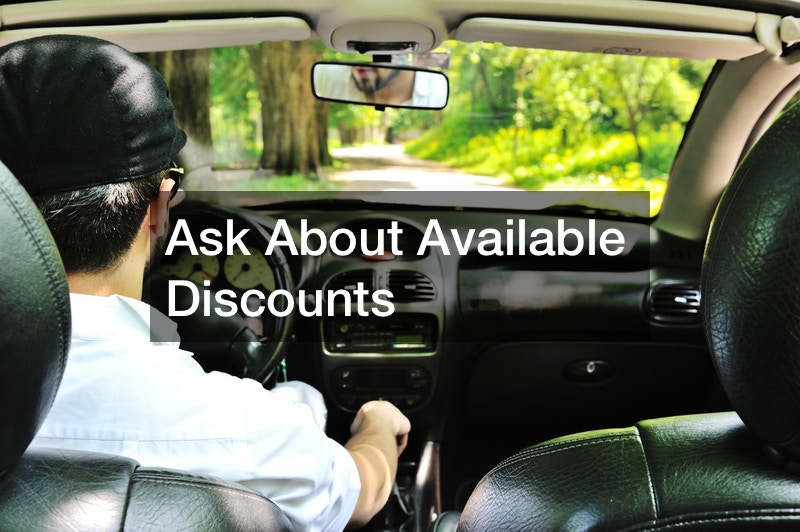 Ask About Available Discounts
One of the best ways to reduce your insurance premiums is by capitalizing on any available discounts that you're eligible for. While you may already know about some of the discounts, don't just assume that there are no other discounts. But at the same time, keep in mind that you may not qualify for some of the discounts if you can't provide the required proof.
One of the most popular discounts offered by insurance companies is the multi-car policy discount, so if you own other vehicles, you can benefit by bundling them under one policy. In addition, you can also take advantage of the good driving discounts if your driving record is clean.
Does your car have enough safety and anti-theft features? There's a good chance you could lower your annual premiums by installing anti-theft devices in your vehicle. Other discounts can also be available to you if you drive fewer miles per year or pay your premiums as a lump sum. Speak with your agent to ensure you know all the discount options that are on the table and which can save you a pretty penny. However, don't forget that discounts are just the cherry on top, and the goal is to have low rates in the first place.
Work On Improving Your Credit Score
Your credit score is another controllable factor that can help reduce your insurance premiums. That's because a high credit score is a good indicator that you make bill payments on time. This is something your insurance company will take into account when setting rates.
If your regular credit score looks good, it also means your insurance score will be higher, translating to better rates. But if you have a poor credit score, it's likely that your insurer will charge higher rates, especially since insurers tend to believe that people with poor credit scores file more claims on average.
Besides making sure you make on-time payments, also check your credit score and fix any errors that may contribute to your low score. This is one of the quickest ways to increase your credit score. In addition, you can pay down any debt you have so that you're using not more than 20-30% of your available credit. However, keep in mind that improving your credit score takes time, but as long as you put in the work, you can count on getting better rates in the future.
Switch To A Different Car
The type of car you drive affects your insurance premiums. To begin with, driving a smaller car is better for your insurance rates. It gets even better if your car is a hybrid or a fuel-saver. So, not only do you get lower premiums, but you can also reduce your carbon footprint and contribute to a cleaner environment. When shopping around for car insurance quotes, it's best to also check the different types of rates that are offered for different vehicles. When it comes to a particular type of vehicle, your insurance agent will look at statistics linked to the car's record, the likelihood of it getting stolen, and the average repair costs.
Given this information, the next time you go car shopping, you should search for a vehicle with a proven safety record that is cheap to repair and has inexpensive replacement parts. If your vehicle comes with high-tech features and other bells and whistles, chances are it will cost more to repair, so you pay higher premiums. Keep in mind that insurers typically charge higher rates for sports cars because they are associated with speeding drivers. In addition, other car models that are in demand are more likely to be stolen, which increases the chances of you filing a claim in the future, so your insurer will charge a higher rate.
Take Steps To Maintain An Impeccable Driver Record
If you want access to some of the lowest car insurance rates on the market, it all starts by having a clean record. If you have had accidents or DUI violations in the past, insurers will use this information as evidence that you're not a particularly good driver. High-risk drivers pay higher car insurance rates, so it's in your best interests to be a good driver.
One thing that can also help is to rack up fewer miles on the road because the chances of an accident decrease significantly with less time spent on the road. Other ways of reducing the risk of an accident include parking your car in a garage instead of in the street. Completing an approved defensive driving course means you get better at driving, and this helps to reduce the risk of a collision.
In short, be a safe driver, and you can enjoy better insurance rates. Your rates may get even lower with more driving experience and a clean driving record. If you already have traffic tickets, DUI violations, moving violations, or past accidents, then all you can do is do damage control and wait for your clean driving record to become more relevant.
Reach Out to Your Attorney
Whether you manage to snag yourself a lower premium or not, you may require the services of a car accident attorney at one point or another. If you're involved in an accident, hiring an attorney can help you with your claim if the insurance agent disputes it. The resulting paperwork can be a hassle to deal with, but a car accident attorney will step up and negotiate with the insurance agent on your behalf.
If you're wrongly accused of being at fault for an accident, your attorney will consider how strong your case is and advise you on the best way forward. Similarly, if you were injured, your attorney will make sure that you receive fair compensation to cover medical expenses, loss of wages, and related expenses.
Even if you're not sure whether you'll need an attorney, it never hurts to book a free consultation so you know what to expect with your case. Sometimes it may even be possible for your attorney to help you lower your rates if they can prove that you were wrongly accused. Remember, your car insurance attorney is there to protect your interests and ensure you receive the best representation you need to come out on top.
To summarize, if you have been wondering why your car insurance is so high, you can now understand the factors behind it. You now know the factors that you can adjust to reduce your insurance premiums. For instance, shopping around for car insurance quotes is one of the most effective ways to save money on your car insurance. In addition, increasing your deductible, capitalizing on discounts, maintaining a good driving record, and boosting your credit score can all add up to lower auto insurance rates.
---