What You Need to Know about Car Insurance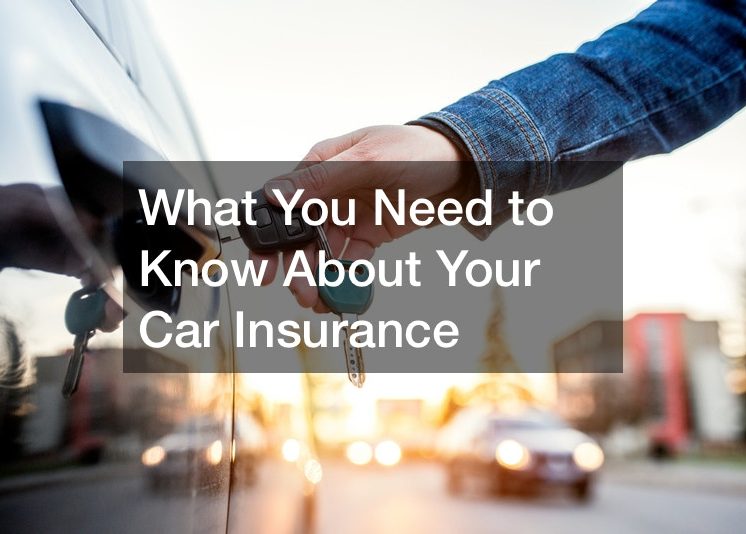 Getting the most out of car insurance is sometimes a difficult task. However, there are a few tips that will help you get the most out of your coverage.
Work out Your Budget
The first tip is to work out your budget so that you know how much you can spend on car insurance each month. An accurate insurance payment will keep you above water during the month.
Use Your Discounts
Take the time to consider the type of vehicle you own and how your driving history is so that you can take advantage of any discounts that might be available. For example, you could qualify for a good-driver discount from an auto insurance company if you've been driving well for more than three to five years with no accidents on your record. You might also be able to take a multiple vehicle discount if you have more than one car on the policy. Safety features can also deem you eligible for such discounts.
Compare Companies
The most crucial step is to take the time to compare companies and get affordable quotes. Many affordable auto insurance companies exist, but you deserve to get a policy from the best in the bunch. Request affordable auto insurance quotes online to get exactly what you need.
Did you know that car insurance protects innocent drivers and others against the costs of obtaining medical treatment? It also help to pay the costs of repairing damaged vehicles. But basic car insurance does not protect the car owner against anything but liability. Car owners need to add on insurance coverage to get more thorough car insurance protection.
Adding Insurance to a New Car
When financing or leasing a new car, a lien holder will require full coverage to protect the collateral used to secure the loan. Car buyers need to add to insurance policy protection by obtaining comprehensive and collision insurance coverage. That pays for the costs to repair or replace a vehicle if it is damaged or stolen.
Uninsured/underinsured Motorist Protection Could Help
Another coverage that many people obtain works as car insurance when a hit-and-run driver or someone with little or no insurance coverage causes an accident. If the offending driver flees and cannot be located, only uninsured/underinsured motorist coverage would pay for damages or medical costs. And if a driver does not have enough auto insurance coverage to pay the full costs of damages, then uninsured/underinsured coverage could pay the additional costs up to policy limits.
In the United States, one of the most common types of insurance is car insurance. There are a couple of reasons for this. First, has to do with the sheer number of cars in the United States, an estimated 245,000,000 vehicles. Second, all states, with the exception of Virgina and Mississippi, require that drivers have at least some kind of car insurance.
There are a few different kinds of car insurance. The most basic car insurance is known as liability coverage. It covers damages for bodily injury and property damage for which the insured driver is responsible. However, it will not cover damage caused by another driver or thing. However, this kind of insurance is fairly limited. Many drivers want more extensive coverage.
Hence there is collision coverage. Collision coverage is designed to coverage for vehicles involved in collisions, subject to a deductible. Collision coverage will pay for a car to be repaired, or pay the cash value of the vehicle if the car is not able to be repaired.
Comprehensive insurance, as the name suggests, covers all of the other kinds of accidents that may befall a car, like a tree falling on a car for example. It too is subject to a deductible. Together, these three kinds of insurance are refereed to full coverage car insurance. While other kinds of car insurance exist, like rental insurance, these are considered separate from full coverage car insurance.
If you are looking for car insurance in Rochester NY, then you can contact an insurance agent. Another good idea if you are not sure how to choose car insurance is to go online. There internet is a great resource to find quotes for auto insurance. You can even compare quotes from different car insurance companies. More can be found here.
---